main
MACTECH Ionizer Series products are available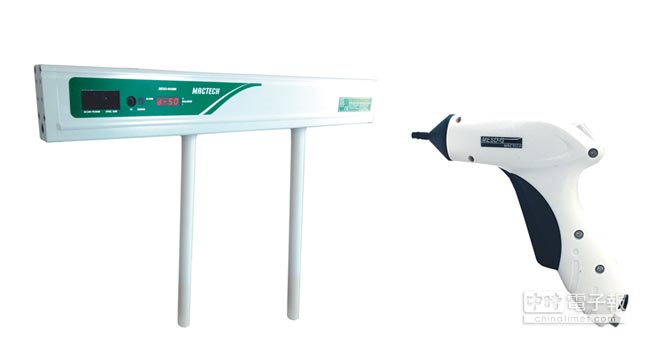 MACTECH CORPORATION Innovation launched the "Handheld Gun-Type Ionizer" (Right) and can be widely used windless environment "windless area Type Ionizer" (Left) series products.
MACTECH CORPORATION for many years to focus on photoelectricity, automation equipment and static elimination professional fields, recently announcement new devices "Handheld Gun-Type" and "Windless area type Ionizer" Both static eliminator products, combined with the existing "Thin bar type "
" Fan-type"," Tube type ",and " High precision balanced fan type, "a total of six types Ionizer products for different needs to eliminate static electricity to provide a complete solution.
MACTECH CORPORATION announced the publication of "Windless area type ionizer region" is mainly given that some places need to eliminate static , do not allow the existence of a strong airflow, such as dust processing environment, clean rooms, etc., so the company's special core technology base has further developed and launched the new products, the measurement, in the 2 × 2 × 2 m space to eliminate static electricity within 60 seconds, can not exist for the strong airflow environment, providing the best option to eliminate static.
Meanwhile, the response to the client part of the production line without full to eliminate static , only the actual demand to eliminate static in a particular space, therefore we developed a "Hand-held Gun-Type" can significantly reduce the compressed air flow and extend the electronic probe life, tested to verify electrostatic eliminated speed only in a short of 1 second to complete.
Nowadays, MACTECH static eliminator product line has been available in the future, the company's Electronic Products Division will continue to focus on Safety light curtain and Ionizer of expertise, moreover adhere to manufacturing in Taiwan, and co-evolution the supply chain, to continue for equipment and related industries in Taiwan security device to provide the best services and solutions.